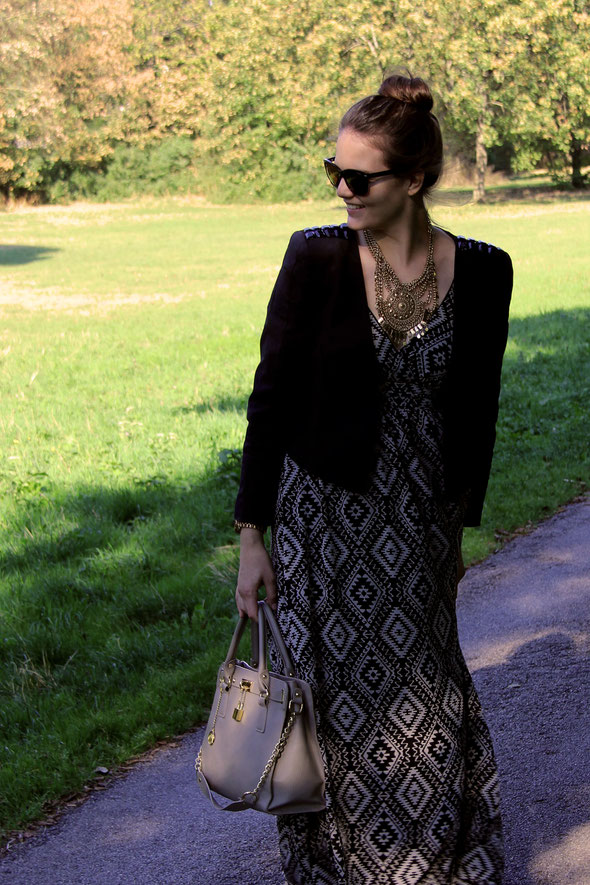 A chic combination of bohemian style!
---
A few years ago I discovered my fascination for long dresses. But bevor that time I stayed away from them and only admired women looking so elegant in beautiful long dresses. But ever since I bought my first one I have fallen in love with long dresses. They are so easy to combine and always look chic and elegant. For this outfit I combined a bohemian style maxi dress with a beautiful oversized necklace, a dressy blazer and not to forget a classy Handbag. What do you think of my outfit?

Love, Varena
---
---
---
PSST... INSIDERS' TIP!

this beautiful rose gold watch from Michael Kors is available for $187.50 instead of $250
---
---